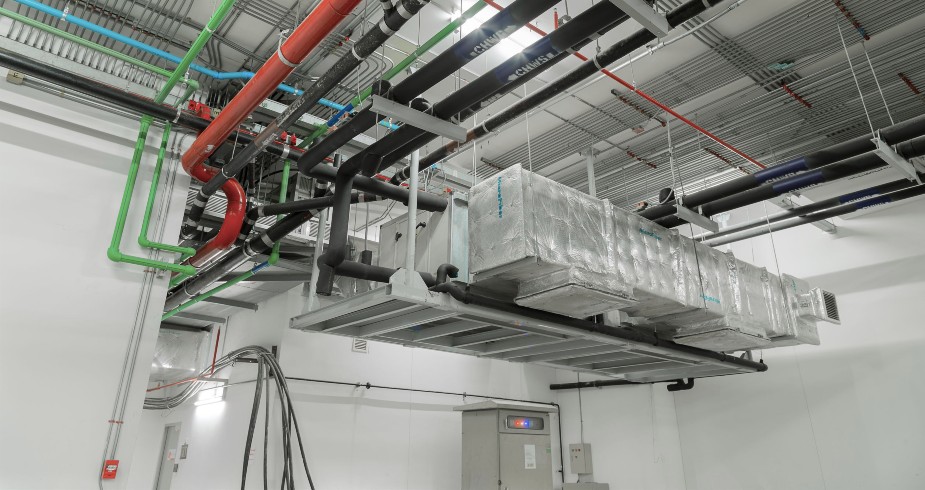 Owner: US Army Corps of Engineers
Value: $4M
Location: Air Force Base, DE
Services: CPM Schedule & Cost Estimates
The project scope consists of reconfiguration of dry cooler piping and connections, and modify direct digital controls (DDC) controls. Provide new ductwork and variable air volume (VAV) from existing air handling unit-1 (AHU) to server room 111. Locate temporary boiler connections on the exterior of the building. Replace existing constant air volume system with single-zone variable air volume system. Remove legacy heating, ventilation, air conditioning (HVAC) controls and install updated controls compatible with the base Energy Management and Control System (EMCS) shop. Drain, flush clean, and refill chilled water systems and retro commission HVAC systems. Locate temporary boiler connections outside of the mechanical room. Point of connections should resemble a facility fire department connection. Remove and replace missing or damaged dropped ceiling tiles as well as tiles required to gain access to HVAC components may be required.